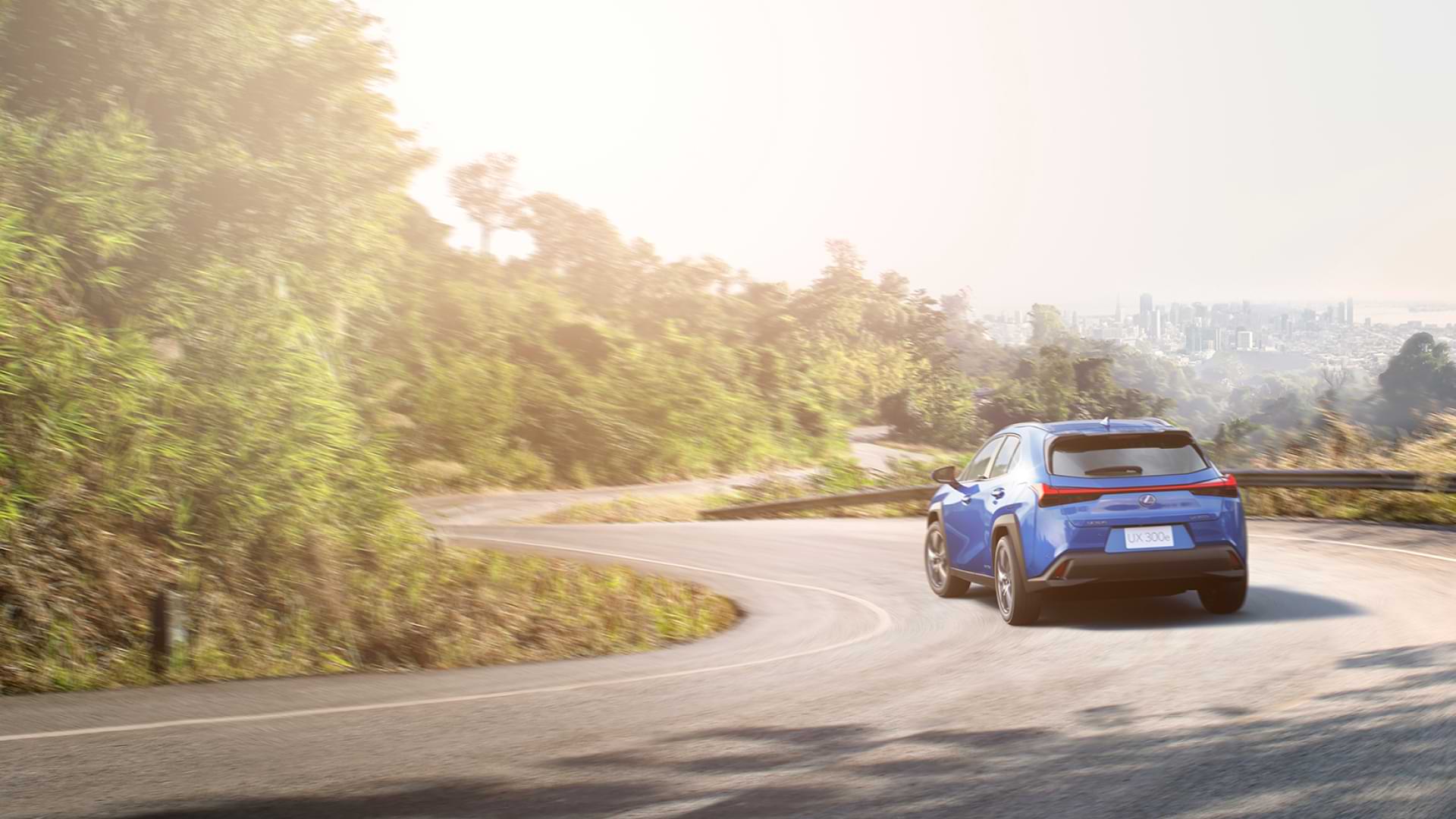 All-electric UX
Performance
Global vehicle demand, supply chain disruptions and parts shortages caused by the COVID-19 pandemic are impacting the production and delivery time of new Lexus vehicles. Read the frequently asked questions to
learn more
or contact your preferred
Lexus Dealer.
Thrilling, Electrified Performance
The UX 300e boasts the high performance characteristics of a Lexus Battery Electric Vehicle (BEV) - linear acceleration, dynamic handling and quiet operation - to create a new generation of Lexus driving pleasure.
The lightweight motor and high-capacity battery replace a petrol vehicle's engine and fuel tank, resulting in a lower centre of gravity. This creates seamless acceleration, responsiveness and manoeuvrability.
Pre-production model shown.¹
Pre-production model shown.¹
disclaimers
01.
Pre-production model shown. Final range and specifications may differ from those depicted.
06.
Australian specifications & features may differ. See your Lexus dealer for details.
13.
Encore Platinum Benefits apply on selected new and demonstrator vehicles for a 3 year period from the date Encore is first activated by the Dealership. Inclusions may change without notice. Subject to availability. For full T&Cs, details and eligible models, see your Lexus Dealer or lexus.com.au/Encore