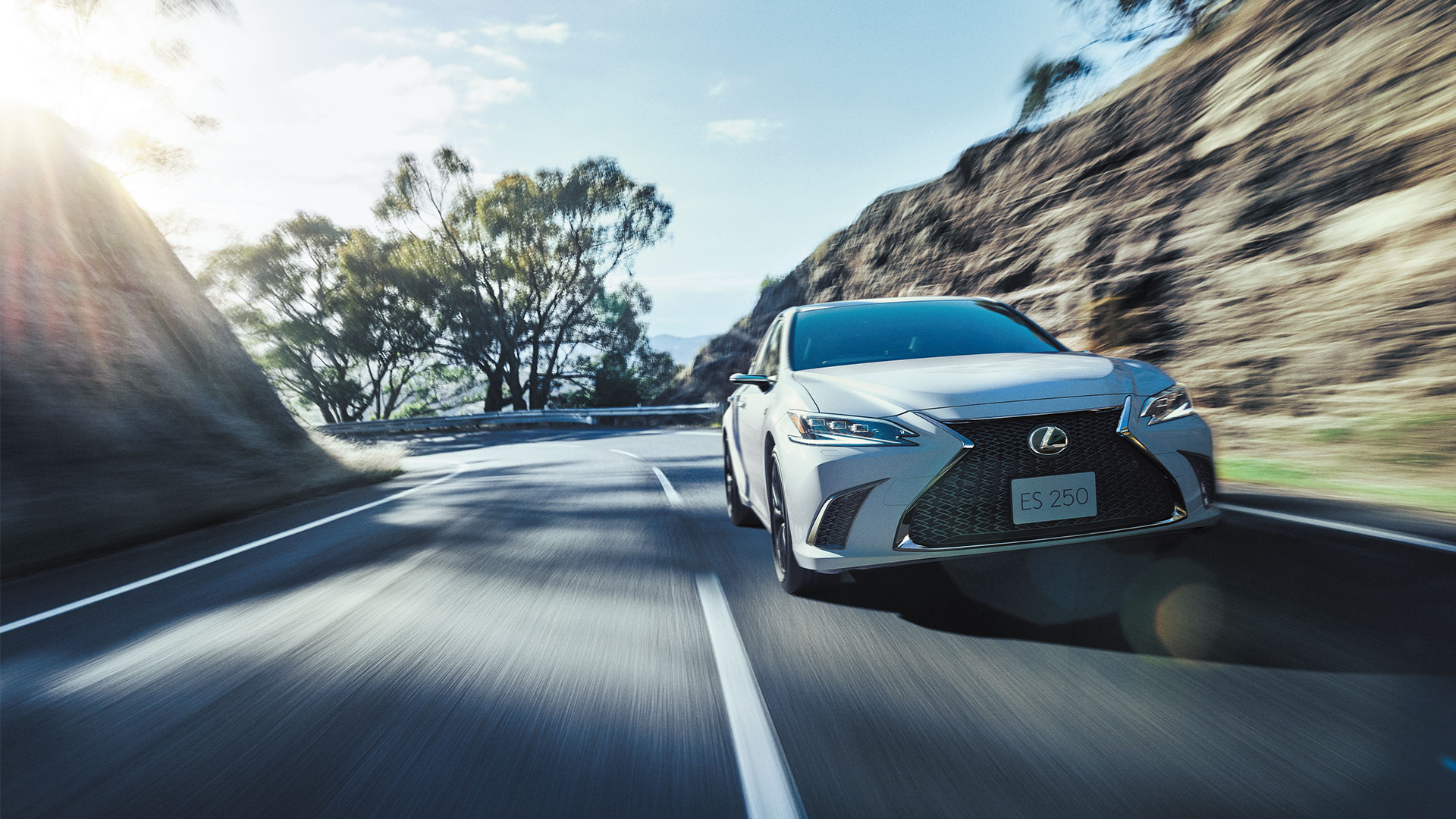 Global vehicle demand, supply chain disruptions and parts shortages caused by the COVID-19 pandemic are impacting the production and delivery time of new Lexus vehicles. Read the frequently asked questions to
learn more
or contact your preferred
Lexus Dealer.
Uncompromising Driving Dynamics
The Lexus ES is available in two powertrains, petrol and hybrid electric. This luxury sedan has an alluring blend of comfort, with a higher focus on driver engagement and enjoyable driving dynamics.
Provocative and sophisticated, the Lexus ES is a luxury sedan for the ultimate driver in everyday conditions.
Overseas F Sport model shown. ⁷
DOWNLOAD BROCHURE
EXPLORE THE ES IN MORE DETAIL
BUILD & PRICE
Configure your ES
Footnotes
01.
All features may not be available on all models.
07.
Australian specifications & features may differ. See your Lexus dealer for details.
13.
Encore benefits apply for a 3 year period, from the date Encore is first activated by the Dealership. Inclusions may change without notice. Subject to availability. For full T&Cs and see your Lexus Dealer or lexus.com.au/encore.
15.
IMPORTANT NOTICE - Lexus Australia uses its best endeavours to ensure material is accurate at the time of publishing. All information must be confirmed with your Lexus dealer at the time of ordering, as specifications, applicability and availability may change over time. Colours depicted are a guide only and may vary from actual colours due to the printing/display process. Lexus Australia reserves the right to change and/or discontinue, without notice, models, prices, colours, materials, equipment, specifications. To the extent permitted by law, Lexus Australia will not be liable for any damage or loss incurred from relying on the information and images contained in this material.

Published by Lexus Australia, a division of Toyota Motor Corporation Australia Limited ABN 64 009 686 097, 155 Bertie St, Port Melbourne Vic 3207.